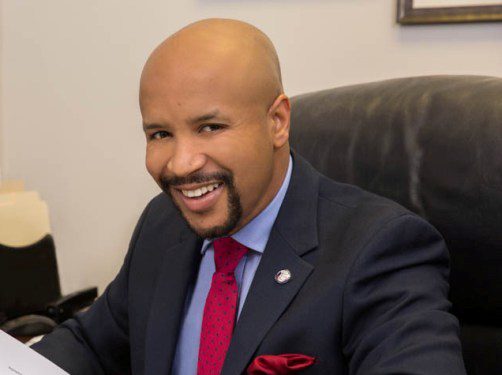 Brandon S. Atwater
Attorney and Counselor at Law
Contacts
b.atwater@atwaterlaw.com
vCard
Profile
Brandon S. Atwater, the founder of Atwater Law PLLC, is a North Carolina Trial Lawyer.  While Atwater represents clients in a wide variety matters, his practice is primarily focused on cases involving wrongful death, serious personal injury, police brutality and nursing home abuse and neglect litigation.Since founding Atwater Law PLLC in 2010, Attorney Atwater has collectively helped obtain millions of dollars in compensation for his clients. Over the course of his legal career, he has successfully handled cases against banks, insurance companies, healthcare providers, and countless Fortune 500 Companies. To his credit, he has won cases against corporate giants, including, Wal-mart, McDonald's, Wells Fargo, and BB&T. He has also successfully handled cases involving federal, state, and local governments, including cases involving police brutality and officer misconduct.
Early in his career, Atwater received national attention for his representation of a college graduate in a case against his alma mater after he was denied the opportunity to participate in commencement exercises due to a facebook comment.The case received local and national attention, including coverage by the Foundation for Rights in Education (FIRE) and the Press Law Center. Since that early case, Atwater has been involved in numerous highly publicized cases and has been quoted in print, broadcast and digital media outlets, including the Herald Sun, the News and Observer, the Franklin Times and news channels WRAL5 and NBC17.
In June 2016, Atwater earned the dinstinction of "Advocate" status from  North Carolina Advocates for Justice (NCAJ) for his participation in NCAJ's continuing legal education program, which is designed to build and develop professional knowledge through a continuing commitment to improving trial skills and understanding of substantive law.
Atwater has previously served as appointed counsel for North Carolina's 14th Judicial District, and has served on the Bar Exam Committee for the North Carolina Bar Association.Atwater is also honored to have served as an instructor for Cary Academy's "Exploring You Legal System" Law Camp.
Education
Juris Doctor, cum laude, University of the District of Columbia, David A. Clarke School of Law, Washington, D.C.
Bachelor of Science, Business Administration, Florida A & M University, Mobley School of Business & Industry, Tallahassee, FL
Bar Admissions
United States Distict Court, Middle District of North Carolina
United States District Court, Eastern District of North Carolina
North Carolina State Bar
Professional Membership
American Bar Association
National Bar Association
North Carolina Bar Association
North Carolina Advocates for Justice
Fourteenth Judicial Bar Association
Durham County Bar Association
George H. White Bar Association
Honors/Awards
2016 "Advocate" Dinstinction, North Carolina Avocates for Justice
2014 Lead Counsel Rated -Lead Counsel Review Board
2013 Top Lawyers in North Carolina -American Lawyer Media
2012 Martindale Hubbell Client Distinction Award
Volunteer/Pro Bono
Instructor, Cary Academy's "Exploring Your Legal System" Law Camp
Judge, Duke Mock Trial's Tobacco Road Invitational Competition
Judge, Carolina Center for Civic Education NCAJ Mock Trial Competition
Panelist Law Day, David A. Clarke School of Law
NCFreeLegalHelp.org
Community
Board Member, Greycliffs Homeowners Association, Inc.